The best time to capture the sweet essence of a newborn is when the baby is between 5-14 days.  And because babies are naturally more content in the mornings, newborn sessions are best scheduled during that time of day.
Most newborn sessions take place in the family home for the comfort of both parents and baby.  The most important requirement for newborn photography is a warm room with lots of natural light.  If your home does not offer adequate lighting I recommend using the home of a friend or family member.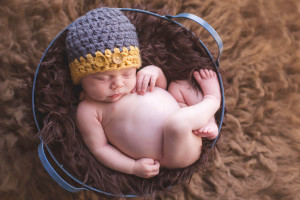 The Session
As a mother of two small children who were both newborns not so long ago, I understand how special and exhausting this time is for new parents.  That's why my goal is for your session to go as smoothly and effortlessly as possible.  And because each baby is different, I also understand the importance of being flexible and patient.  I'm there for you!
Each session typically last 2-4 hours, allowing us to respond to baby's needs during the shoot, but I'll take as long as necessary to capture your baby at his or her sweetest. I also provide a variety of adorable props and love to incorporate some of baby's personal things, such as hats, toys or blankets.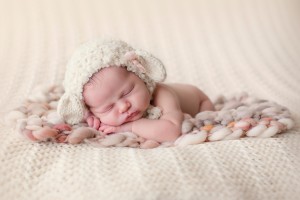 After the Shoot 
Within 2 days of your session I will feature a "sneak peek" on my Facebook page.  Next I will edit the best 20 to 30 photos and within 4 weeks present them in an online "view only" gallery. From those images you will be able to purchase professionally printed photographs and specialty products or high resolution digital copies.